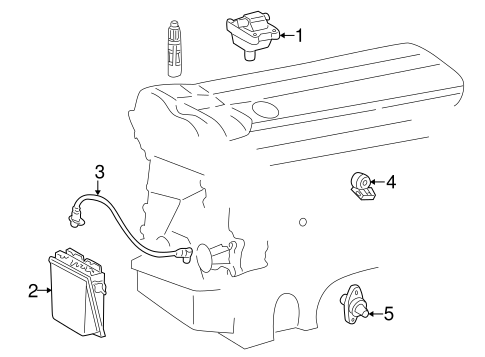 No.
Part # / Description
/ Price
Engine Control Module (ECM)
1
Control Module
Without diesel engine, s320. 2.8L, inline. Control units, fuel injection, me2.l type, 2.8L. Control units & components, me control unit, 320.
Sensor
Knock Sensor
All models. S320. C230. Slk230. 2.8L, inline. E320. 2.3L, knock sensor. 300ce.
Sensor
S320. Slk230. C230. E320. 2.3L, cam position. Cam position, 2.8L, inline.
Crankshaft Position Sensor
Engine Crankshaft Position Sensor
To Engine 30 370998. To Engine 30 358406. Stamped #Exc.925. To Engine 60 002692. Clk320. E320. Optional. To Engine 30 039709. Standard.
1 This price excludes a refundable manufacturer's core charge. Add the part to your cart to see the core charge.