Rear Brakes for 2003 Mercedes-Benz SLK 230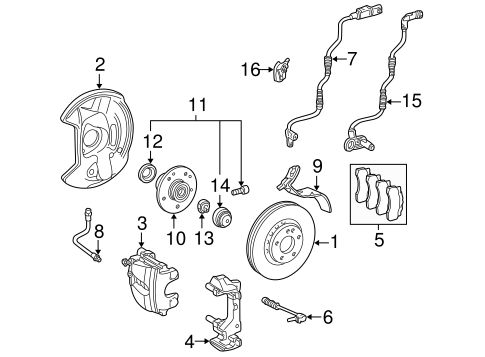 Related Parts
Part # / Description
/ Price
Rear Brake Shoe Set
Brake Pads
Take care of your Mercedes-Benz with this Genuine Brake Pad Set. Brake Pads are considered to be high wear items that should be replaced frequently. If you do not replace your brake pads in a timely manner, it can cause damage to your Brake Rotors, costing ...
Disc Brake Caliper Pin
Disc Brake Caliper Pin, Front
Suv,. Coupe,. Pivot Pin. 4 Piston Caliper. Exc.Sport Package.