Condenser, Compressor & Lines for 2007 Mercedes-Benz ML 500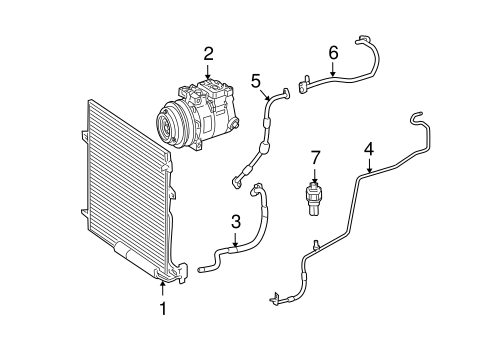 No.
Part # / Description
/ Price
Exchange Compressor
1
Compressor Assembly
Gl450. Ml500, ml350. All. Gl550. From 1/29/08. With rear ac. Ml550. R350. R500. 3.5l.
AC Hoses
Return Hose
Compressor to condenser. Gl450. 5.0l, 5.5l. Gl550. Ml63 amg. 6.3l. Ml550. Ml500.
AC Line
Press Line Assembly
Compessor to valve. Gl450. Front. 5.0l, 5.5l. Gl550. Expansion valve to comp. Ml550. Connector to compressor. Ml500.
1 This price excludes a refundable manufacturer's core charge. Add the part to your cart to see the core charge.
No.
Part # / Description
/ Price
Related Parts