No.
Part # / Description
/ Price
Bearing
Center Bearing
Bearing support. S420, s430, s500. S600, s55.
Center Bearing
Front driveshaft boot. Clk320, clk430. Slk230. Rubber boot. Slk55 amg. Slk320.
Discontinued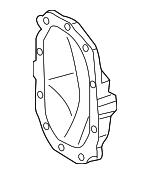 Cover
Axle Cover
Slk55 amg. With locking differential. Clk63.
Discontinued
1 This price excludes a refundable manufacturer's core charge. Add the part to your cart to see the core charge.
No.
Part # / Description
/ Price