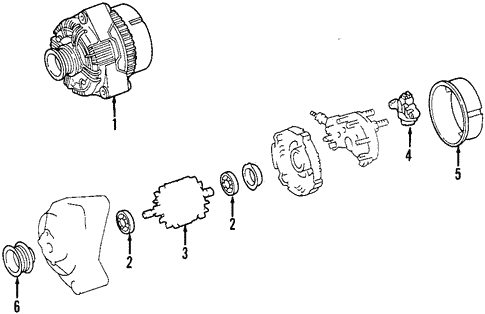 No.
Part # / Description
/ Price
Alternator
1
C63 amg. E63 amg. Ml63 amg. 6.3l. Cls63 amg. Sl63 amg. R63 amg.
Voltage Regulator
1
Bosch Alternator. Exc.High Capacity. To Chassis/VIN F318287. To Chassis/VIN R082871.
1 This price excludes a refundable manufacturer's core charge. Add the part to your cart to see the core charge.