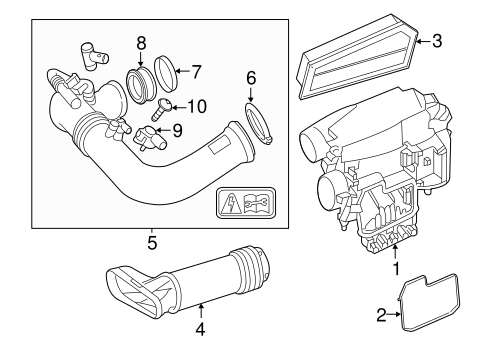 No.
Part # / Description
/ Price
Engine Air Filter
Filter Element
This StarParts part corresponds to the following Genuine Mercedes-Benz part: 271-094-03-04. This part fits the following vehicles: 2001-2007 C-Class: C 230, C 230 1.8, C 230 CL, C 230 CL 1.8, C 240 2.6, C 240 4MATIC®, C 240 S, C 240 S 4MATIC®, C ...
Intake Hose
1.8l liter. Ensure a steady supply of air to your engine with the Intake Hose by Mercedes-Benz. Also referred to as an air duct, this intake hose works to draw outside air into your engine. A steady and continuous flow of air into your engine improves fuel ...
Side Retainer Bolt
Pressure Sensor Bolt
Air bags. Sedan, 2015-18, with luxury pkg. 6x16. 1.8L. Without amg line package. Sedan/wagon, wagon.